We will Never Spam you | Privacy Policy – Terms of Use
What is Bus Insurance?
As a business owner, you have enough on your mind without having to worry about your insurance needs. You want to have the confidence that the business you've built is covered by a company that understands your business insurance needs. Our goal is to work together to take care of our clients. We offer high quality services, trouble-free relationships, and rapid response to your needs through the strength of our national network: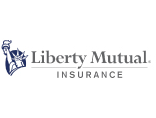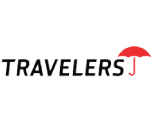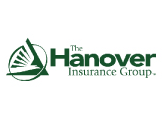 Running a business that involves the use of buses means you or your hired drivers are transporting people – whether across town or across the state. Because you deal with the public, you need the right insurance to cover your vehicles and potential injuries to your passengers in the event of an accident on the road.
Perhaps you run a sightseeing company, or you have a church or camp that has a bus for transporting people. Or maybe you lease buses to city schools, churches, sports teams, activity groups or senior centers. How do you find commercial bus insurance to cover your risks?
 Why Choose Us:
Our specialization and commitment to the transportation industry ensures that you will receive the right insurance program for your particular needs. By focusing only on the transportation marketplace, we can devote the energy and resources necessary to be at the leading edge of the transportation insurance field.
All you need to do is

submit your form,

then we'll review the information and contact you directly with up to four free quotes from leading insurance companies. This allows you to compare a variety of coverage plans and rates, so you can choose the insurance provider and policy that meet your needs and fit your budget. It's fast, easy, efficient—and free.
If you prefer to call us to receive your free insurance quotes, simply pick up the phone and dial 866-871-4912. M-F 8:30am-7pm EST.

Who Needs Bus Insurance?
Commercial business insurance provides wide-ranging protection for businesses and their subsidiaries under a single policy. There are various types of commercial business insurance that takes care of property, liability and workers' compensation, to name a few. While property insurance covers damages to business property and products stored within the premises; liability insurance provides coverage for damages to third parties; and workers' compensation insurance covers injuries to employees. 
Commercial business insurance is an important aspect of any business that cannot be ignored especially if the business premises are leased or rented and even otherwise. Whatever your commercial insurance needs, we can design a protection program that's right for you.
What Does Commercial Bus Insurance Cover?
Similar to auto insurance, commercial bus insurance can be broken up into several types of coverage. Due to the large size of a bus, it can cause extensive damages and injuries in an accident, so it is important to evaluate the appropriate limits on your coverage based on the potential costs of an accident.
Commercial bus insurance policy will typically include the following:
Liability insurance: Liability is the most important coverage in your policy; it covers your company in case one of your buses is involved in an accident in which you or one of your hired bus drivers is at fault. Liability coverage has two parts:
Bodily injury: This portion of the liability policy covers the costs of medical care for a driver or passengers in another vehicle involved in the accident.
Property damage: This portion of the policy covers the costs of damage done to other vehicles or other people's property.
Collision coverage: This insurance covers damage to your vehicle, regardless of who is at fault in the accident.
Medical payments coverage: Pays for your medical expenses in the event of an accident, as well as those of your passengers. If any of your passengers do not have health insurance, or if anyone injured on the bus has high deductible health insurance, medical payments coverage can help cover the costs.
Comprehensive coverage: Comprehensive, or "other than collision" coverage, compensates you for loss due to things like vandalism fire, theft or damage from an object.
Uninsured/underinsured motorists:. Covers your accident costs if the driver at fault does not have sufficient insurance to pay for your damages.
How Much Does Commercial Bus Insurance Cost?
Rates for commercial bus insurance vary considerably, depending upon the number of vehicles you have, the use of the buses, how far they drive and other factors. Some of the factors that go into the cost of your commercial bus insurance policy include:
Whether you have a single bus or a fleet.

The number of seats in each of the buses.

The driving records and experience of your drivers.

The number of miles you expect your bus to travel in a year.

The type of business you have and the purposes of the bus or fleet.

The insurance company you choose and the available discounts.
.
How Does Bus Insurance Differ From Policy to Policy?
Depending on how you use your bus, you may want to add additional riders or optional coverage types to your policy. For example if your passengers are children, you may want to protect your company financially if a driver or employee is accused of abuse or molestation. You can also consider excess liability coverage, known as an umbrella policy. Umbrella policies can dramatically increase your liability coverage limits to protect your business from liability claims that result in a lawsuit.
Types of Operation:
Charter Buses

Sightseeing Buses

Limousines

Airport Buses

Transit Buses

School Buses

Shuttle Vans

Van Pools
Transportation Organizations & Memberships
Alabama Motorcoach Association

American Bus Association

American Public Transportation Association

Arizona Livery Association

Bus Association of New York

California Bus Association

California Medical Transportation Association

Community Transportation Association

Florida Motorcoach Association (Greg Black, Board Member)

Georgia Limousine Association

Greater California Livery Association

Greater New Jersey Motorcoach Association

Greater Orlando Limousine Association

Indiana Transportation Association

International Motor Coach Group

Long Island Limousine Association

Luxury Base Operators Association

Maryland Limousine Association

Maryland Motorcoach Association

Maryland School Bus Contractors Association

Minnesota Charter Bus Operators Association

Minnesota School Bus Operators Association

Motorcoach Council

National Limousine Association

New England Bus Association

New England Livery Association

North Carolina Motorcoach Association

Northwest Motorcoach Association

Pennsylvania Bus Association

South Central Motorcoach Association

Taxicab, Limousine & Paratransit Association

Trailways Transportation System

United Motorcoach Association

Virginia Motorcoach Association

Wisconsin Motor Coach Association

Wisconsin School Bus Association
Commercial Bus Risk Statistics
In 2009, the fatality rate in buses and large trucks was 1/10th of the overall rate in all vehicles.

The injury rate in buses and large trucks was 1/15th of the rate in all vehicles.

There were 56,000 bus crashes in 2009, which killed 254 people and injured 20,000.

In all vehicles, there were 5.5 million crashes that killed 31,000 and injured 1.5 million.

BusInsurance.com  is operated by Internet Insurance Group, LLC,
Internet Insurance Group – 50 Prospect Street, Waltham, MA 02453 866-871-4912
© 2017 Copyright, All Rights Reserved