By clicking "Request your Quotes", I authorize and agree that Internet Insurance Group agents and partners may contact me using this information or to obtain additional information needed to provide quotes.
Why Choose Us:
Representatives Throughout the Country
Convenient Toll-Free Phone Numbers
National Insurance Carriers
A Strong Commitment to the Transportation Industry
Participation in Regional, State and National Transportation Associations
One Product, One Focus
All you need to do is submit your form, then we'll review the information and contact you directly with up to four free quotes from leading insurance companies. This allows you to compare a variety of coverage plans and rates, so you can choose the insurance provider and policy that meet your needs and fit your budget. It's fast, easy, efficient—and free.
If you prefer to call us to receive your free insurance quotes, simply pick up the phone and dial 866-871-4912.  M-F 8am-5pm EST.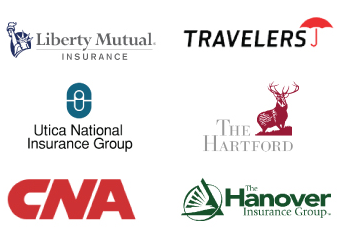 Businsurance.com  is operated by Internet Insurance Group, LLC,
Internet Insurance Group – 50 Prospect Street, Waltham, MA 02453 866-871-4912
© 2017 Copyright, All Rights Reserved